American Tools & Inventors
Supporting American Made
Tools, Inventors, & Small Businesses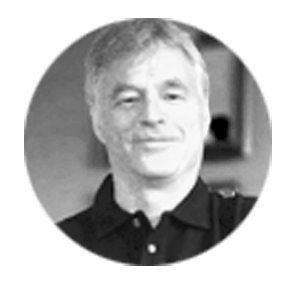 Ken MacLachlan,
President 

"
After 27 years of manufacturing and marketing products in the electrical industry, the topic of where to make the products is at the top of our agenda. We try to first make our tools in the US or Canada and with the cost of the supply chain and overseas labor going up, the playing field is getting more even. North America's manufacturing sector should be bright for many years and we as a company intend to celebrate that through this campaign."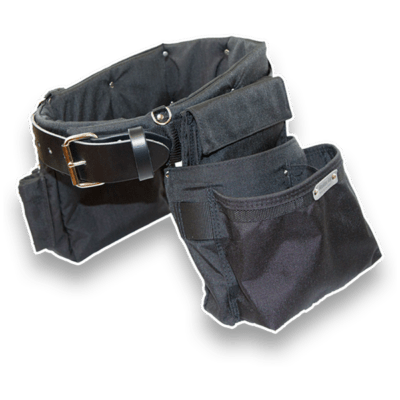 The Boulder Tool Belts and Bags are designed for the professional that knows exactly what they need, and exactly where they need it. With Boulder you'll work better and faster using our well organized bags. Tools you use will always be within a quick, easy reach. Our design provides for simple adjustments and easy storage without spilling contents.
The
'Electrician' line of belts

have been specifically designed for the professional Electrician. Pouches have plenty of pockets and loops to hold tools upright and accessible.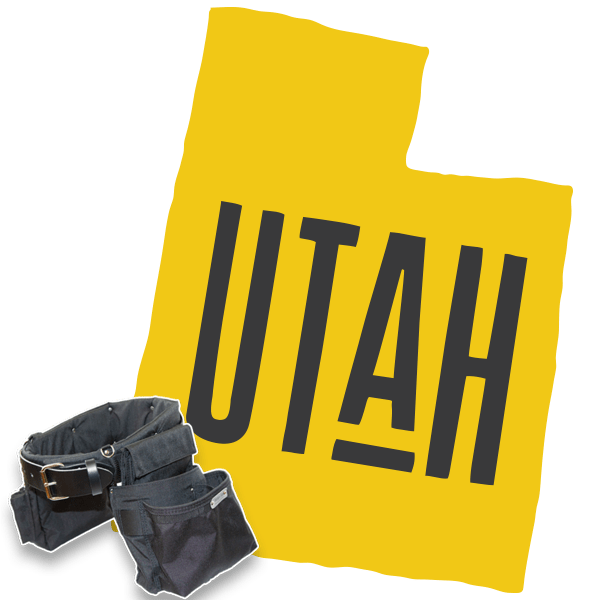 All Boulder Bag products are handmade and manufactured in the beautiful state of Utah.
All About
Boulder Bag
Boulder Bag has been the leader in comfortable, quality Tool Belts since its founding in 1987.
Boulder was started by industry experts looking to make a high quality, made in the USA tool belt for Professionals. We are proud to continue to lead the industry after more than 30 years of continued excellence.
Why are Boulder Bag Tool Belts the Best in the Business?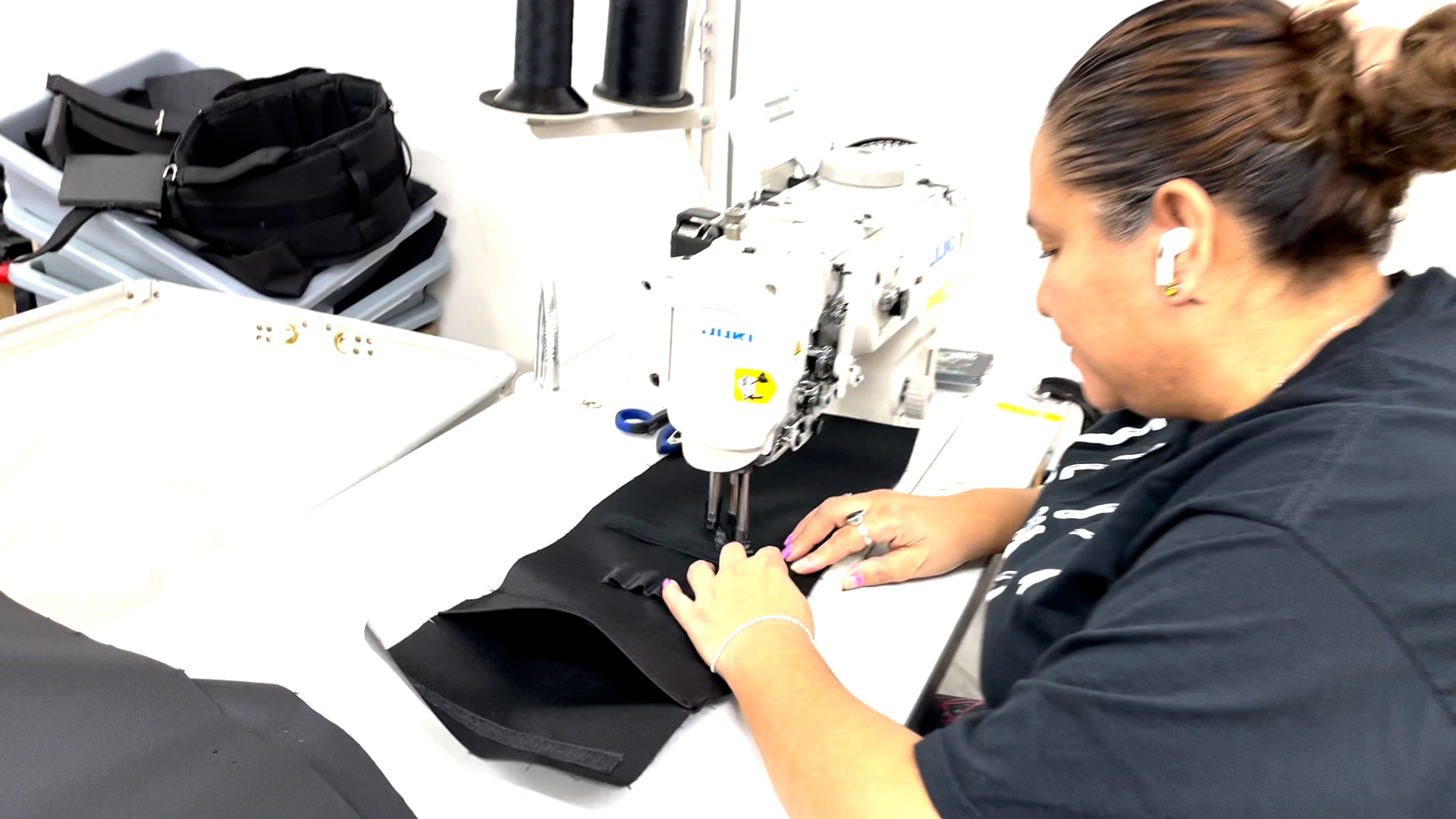 Comfort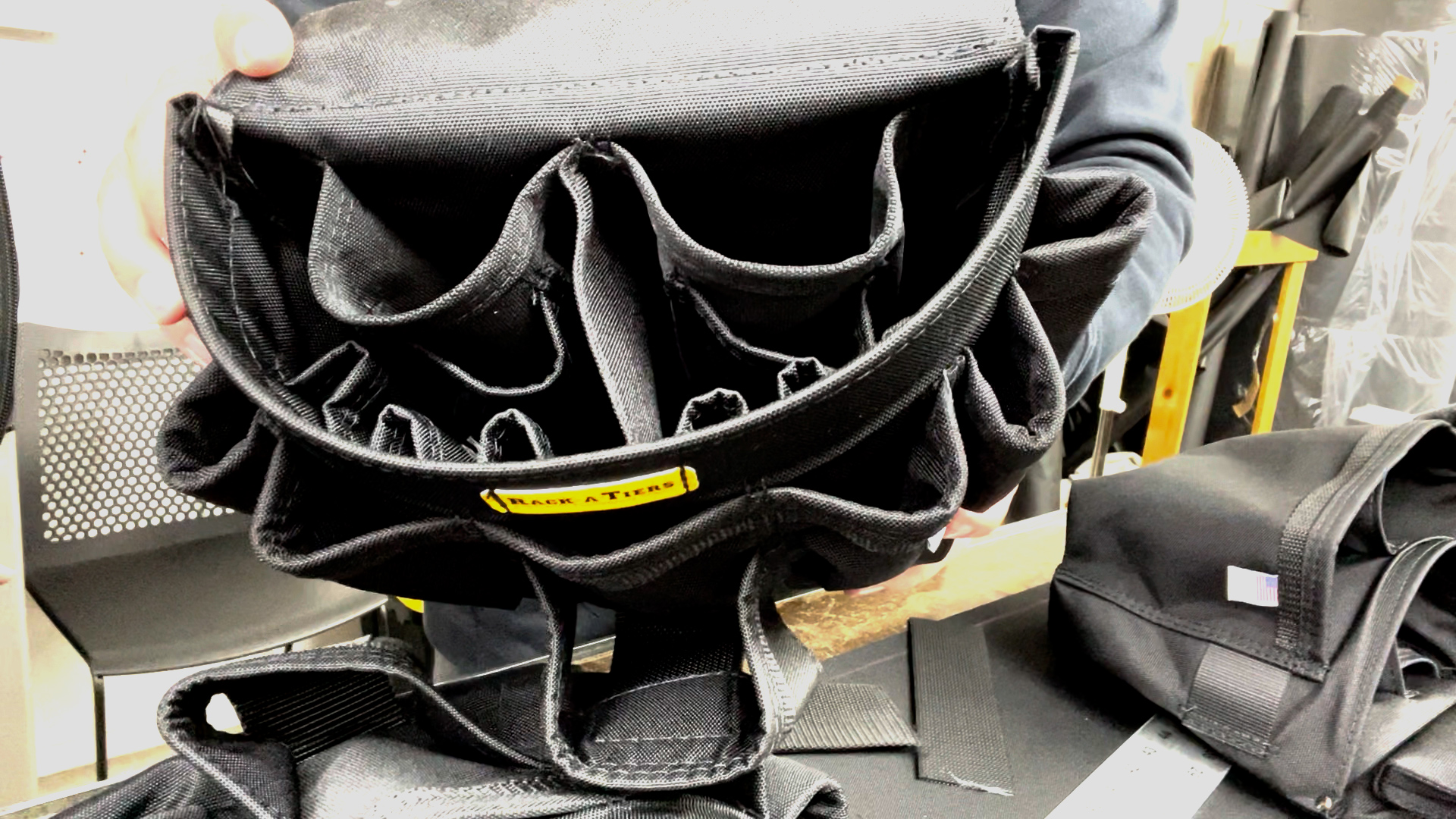 Quality
WIN A BOULDER BAG




Ultimate Electrician


Max Comfort Tool Belt


Instagram & TikTok Contest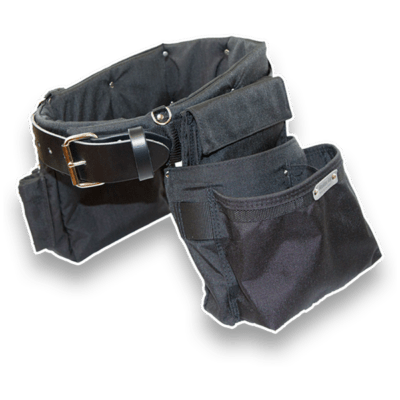 "Best tool bags!! I absolutely love these bags! I've never had a decent set of tool bags before and finally spent the money on these and are totally worth it. Pockets are deep for hardware and material. The Tool organization is well thought out and executed. Would recommend Boulder Bags to anyone!"
-
Blaze Nalder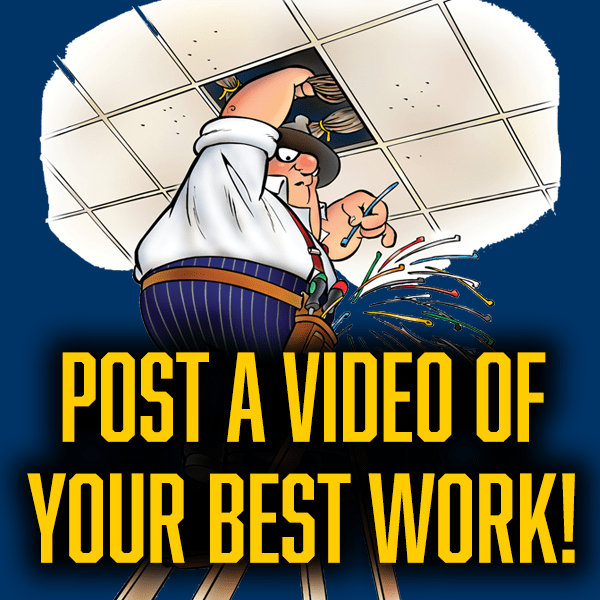 1. Post an

Instagram

or

TikTok

video

showing your best work on the job.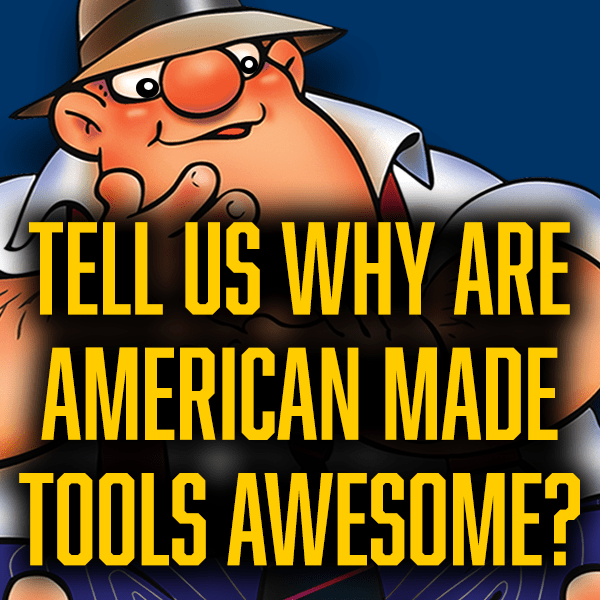 2.

Make a statement

in the video why you support products made in America!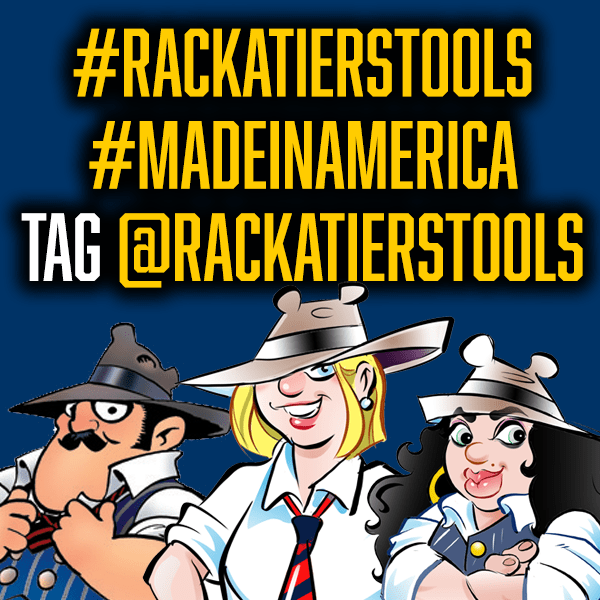 3. In the caption, use the hashtags

#RackATiers

and

#MadeInAmerica

and tag

@rackatierstools

.
4. Now your automatically entered into the contest to

win a Boulder Bag!
Don't forget to follow us on
Instagram

or

TikTok!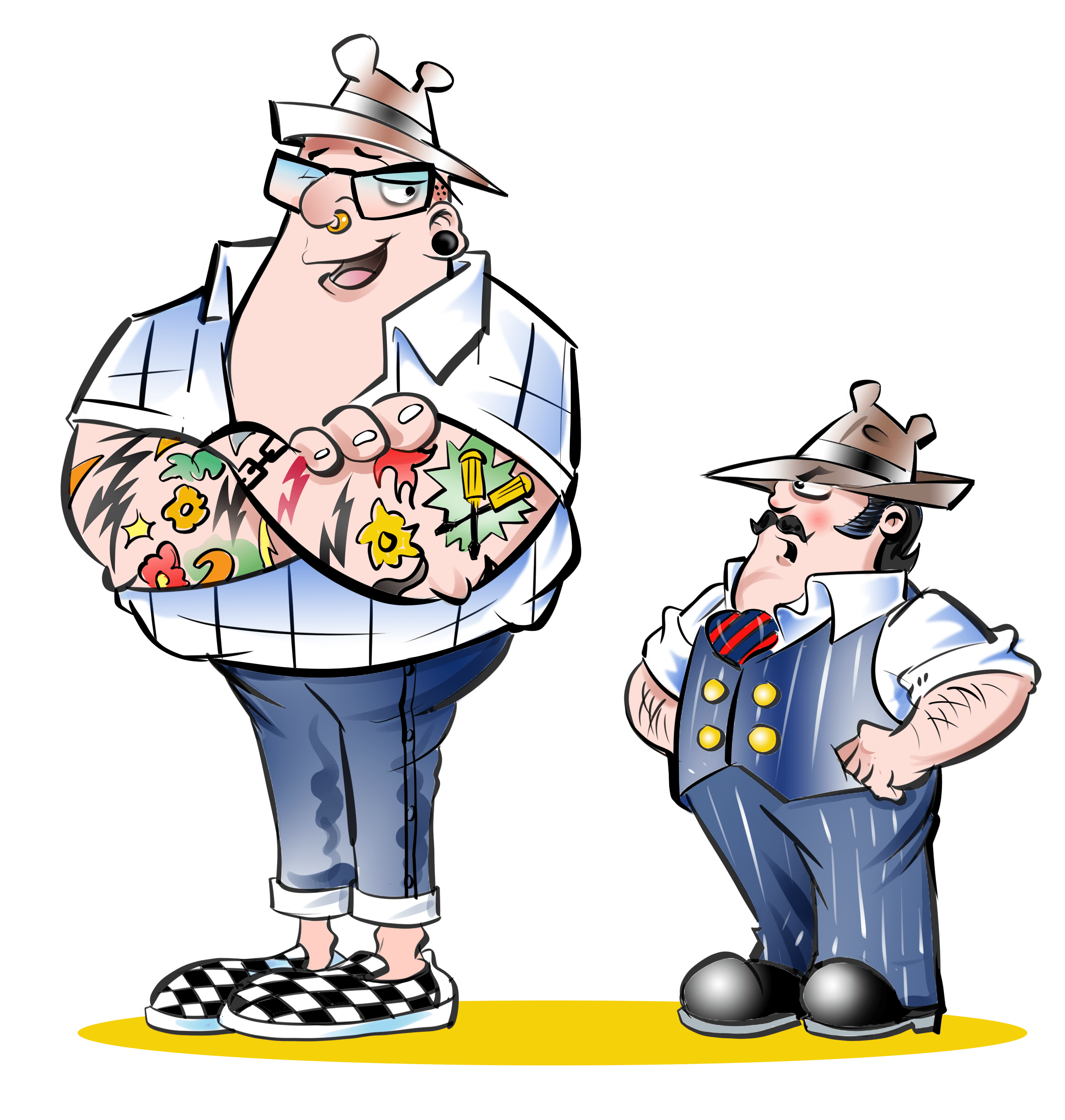 American Tools & Inventors
Learn why these American inventors chose America to manufacture their tools.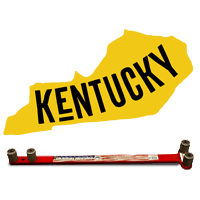 Bulldog Bender
WIRE BENDING MADE EASY! The Bulldog Bender is designed and manufactured by an electrician for electricians. Used for bending wires in panels, disconnects, LB's and wire-ways. The Bulldog Bender will prove to be a valuable tool to add to your arsenal. As with any specialty tool, with practice you will learn how to use the Bender to its full bending potential.
The Puck - Ground Clamp Socket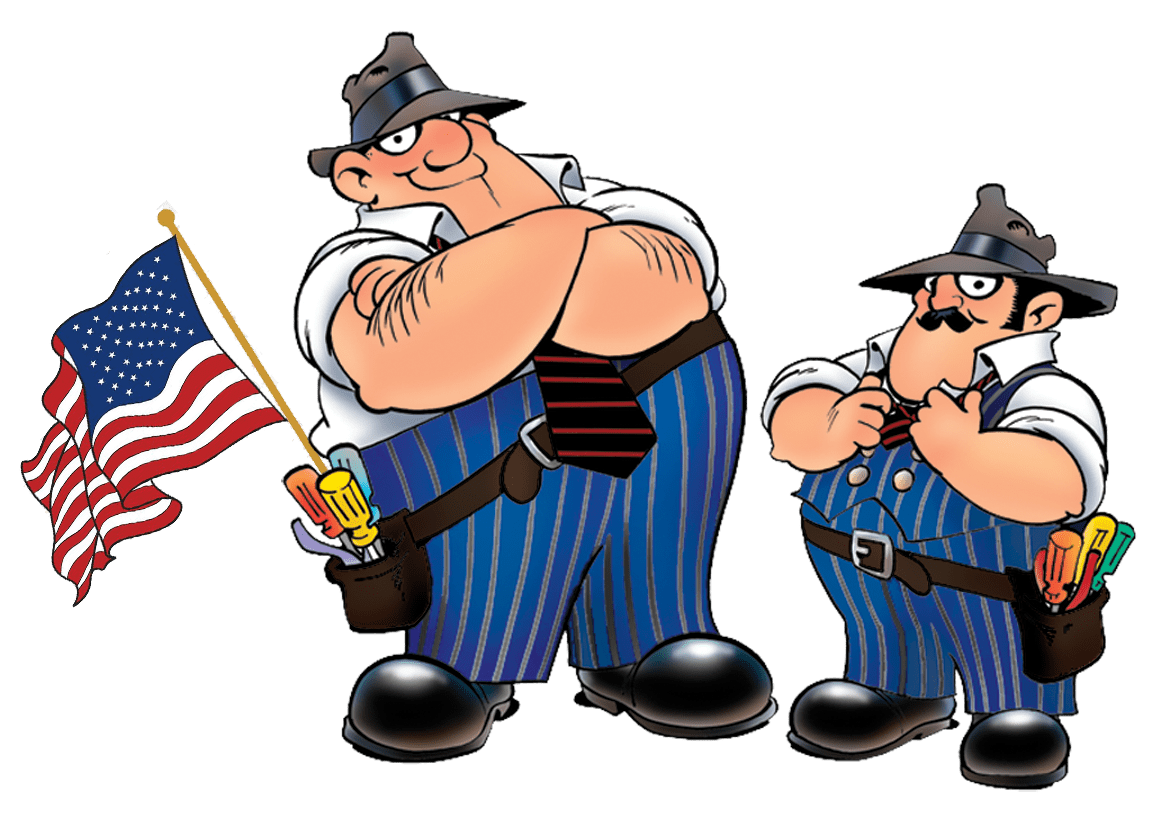 What is Made in America?
Made in America is a year long campaign paying a special tribute to our American made tools, inventors, and entrepreneurs.
At Rack-A-Tiers, we work with many inventors and manufacturers across the globe to bring you innovative and one-of-a-kind products you have never seen before. Our specialty tools offer convenience to electricians getting the job done. Our goal at Rack-A-Tiers is to offer you these tools to save you time, energy, and money in a fun and innovative way! Differing from larger corporations, this goal is inspired from direct feedback we receive from our customers. In addition, most of our inventors are based in North America and have a background in the industry, meaning their products offer reliable solutions to our customers.
Made in America Email Signup Form
Sign up for the Made in America mailing list to be automatically entered for contests, FREE tool giveaways, and to receive the official Made in America sticker.