Welcome to Made in America—a year long campaign paying a special tribute to our American made tools, inventors, and entrepreneurs.
Buying American made products helps create jobs in the U.S, benefiting local and national economies. In fact, in January 2022, the manufacturing industry in the U.S accounted for a total of 12.5 million jobs.
Source: U.S Bureau of Labor Statistics Data 2022
Introducing Made in America!
At Rack-A-Tiers, we work with many inventors and manufacturers across the globe to bring you innovative and one-of-a-kind products you have never seen before. Our specialty tools offer convenience to electricians getting the job done. Our goal at Rack-A-Tiers is to offer you these tools to save you time, energy, and money in a fun and innovative way! Differing from larger corporations, this goal is inspired from direct feedback we receive from our customers. In addition, most of our inventors are based in North America and have a background in the industry, meaning their products offer reliable solutions to our customers.
Many of these products you may be familiar with are invented and created close to home for us in North America. Shedding light on these products, we are proud to introduce Made in America, a yearlong campaign dedicated towards highlighting our American products! This campaign celebrates American innovation, integrity, and ingenuity, three characteristics Rack-A-Tiers values in both our products and relationships with our inventors.
Bio:

I have been in the electrical trade since 1995. I started in residential with a small company working on 38 family apartment buildings. In 1999, I worked for a contractor doing more commercial industrial work. In 2002 I mainly did industrial work and in 2012, I started working at a hospital. For a short time, I was an electrical contractor doing residential properties. I have done all kinds of work, but I really enjoy residential. We started 4 Reel Brackets in 2020.
City and State:
Watertown, Wisconsin

We manufacture 4 Reel Brackets in Columbus Wisconsin. Our quick release pins are also from a local company.

Are there any specific components about your product that make it stand out in comparison to its competitors?
Everything about this product is easy. It has 2 brackets and 2 pins. They marry together for easy storage. 4 Reel Brackets hold an amazing amount of weight. You can set them up and put 3 reels on them in 1 minute. Check out the video and you will see how a simple idea can get the job done.
What inspired you to create the 4Reel Brackets?

When I first started doing electrical work, I worked with other solutions that tried to do what these brackets do. We would set up jack stands to hold our reels of Romex. It is not fun to carry big jack stands onto the job each day. Jack stands are expensive and clumsy. Another solution would be pounding big nails into 2studs and putting a pipe across them and hoping that the reel does not fall down. If they did fall, you would have 90 pounds of wire on a broken reel. Nails and pipe do not hold 4 reels of Romex. The 4 Reel Brackets does hold 4 reels and does not fall.

My first design had 14 pieces of steel welded together for 2 brackets. When I talked to a manufacturer, he asked me if I could design a product with fewer pieces. 4 Reel Brackets is what I came up with.

The 4 Reel Brackets hold 4 reels with ease and when you see them in action, you will wonder why you were trying to do it any other way. These are made of 12-gauge steel and they will last forever. We found that we could wire many units of the apartment building without setting up again and again. You can wire different floors of the building while only setting it up once.
What is your favorite American holiday?
The 4th of July.
Why is it important to you to have your product made in America?

I feel that we have been rewarded by making them here in America. Our suppliers have been excellent and having them made here helps eliminate supply chain issues. We can check on our products and meet the people that actually make them. I like to buy "Made in America" products. I am sure that there are others in the trades that feel the same way. Buying products that are made in America helps keep America working
.
What has been the most rewarding aspect of being an entrepreneur in America?

I remember when I went to pick up our first order from our supplier. I was so excited to see the 500 brackets we had ordered. The foreman who had helped me over the past few visits met me by the dock. He cut open the pallet and handed me what he had helped facilitate and build. He handed it to me with great confidence and said, "These turned out great." He then took some time and told me how good his team is. I forgot about my pride for a moment and saw his. This is what you get in Made in America. A huge reward is that we know we are putting out a great product for a good price. We found the right supplier in America and we are proud to offer an all American made product to America's best.
4Reel Bracket
Part#115560
The 4Reel Brackets clamp on to a standard 2×4 wood stud and are capable of holding multiple 1,000′ NMD reels. Reduce your installation time with these tough, high quality dispensing brackets.
Features:
Each 4Reel includes 2 brackets
Made for a maximum of 4 – 1000′ NMD reels or weight equivalent
Max Weight: 700 lbs.
Clip together for compact, easy storage
Made from galvanized steel
To be used on 2×4 wood studs only. Not meant for steel studs
Do not install higher than 20″
1″ IMC or Rigid is recommended with heavier loads
Mounting pins provided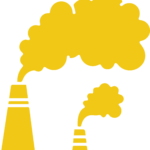 Did you know ocean freight can account for up to 18% of the world's air pollutants? Purchasing products made in North America can have a positive impact on our own carbon footprints.
Made in America Email Signup Form
Sign up for the Made in America mailing list to be automatically entered for contests, FREE tool giveaways, and to receive the official Made in America sticker.