Blog
Introducing the Plugfones from Rack-A-Tiers
Sarah Burnside
Posted on 19th October 2017
Finally, innovative hearing protection that combines comfortable noise reducing earplugs, with high-quality audio speakers. That's right, the Plugfones are earplugs and headphones all in one, so you can work hard, and rock hard at the same time!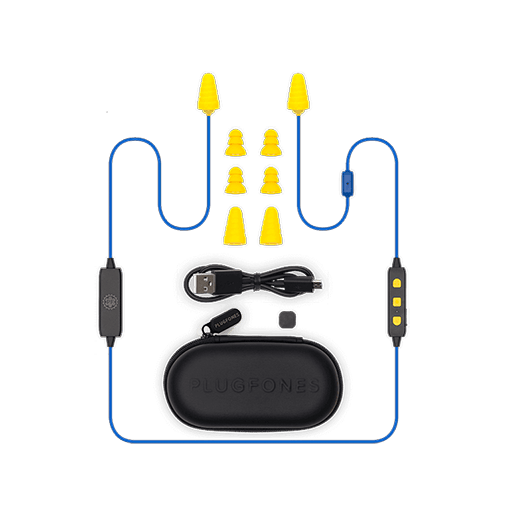 These unique earplug tips surpass the quality of traditional earplugs, as they fit securely in your ear without falling out. Unlike traditional earplugs, Plugfones allow you to hear outside low-level noises while listening to music, audiobooks, or podcasts. The Plugfones can be purchased in a nonrestrictive version, or in a volume limiting technology: which maintains the volume at or below 82 dB per OSHA standards, with earplugs that certify the ANSI noise reduction standard up to 30 dB. Available in a wired and Bluetooth version.
Rack-A-Tiers is dedicated to pushing innovation in the electrical industry. Our tools are inspired and invented by the end-users themselves: Tools by electricians, for electricians! As a family run business, we want to supply tools any electrician would be happy to use every day.
For more information and part numbers please visit:
https://www.rack-a-tiers.com/product-category/tool-bags-belts-safety-clean-up/plugfones/http://www.rack-a-tiers.com/products/category/Plugfones