Inventor's Corner
INVENTOR'S CORNER
Electricians run into problems every day. Whether those problems are simply inconveniences or full-stop dead ends, electricians will find a way around them, that's how our products are developed. Each and every one of Rack-A-Tiers innovative electrical tools are designed by hard working electricians out in the field who want to make their jobs a little easier.

Here in the Inventor's Corner, you'll meet the creators of our products, and see the stories which inspired some of our unique tools that make the lives of electricians around the world easier every day.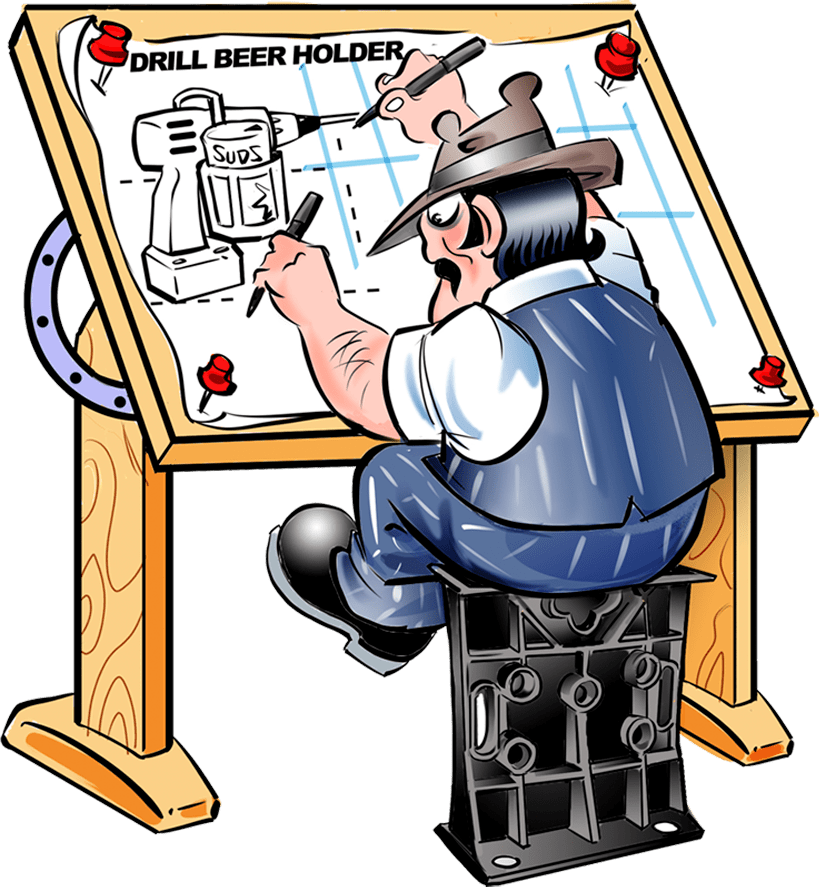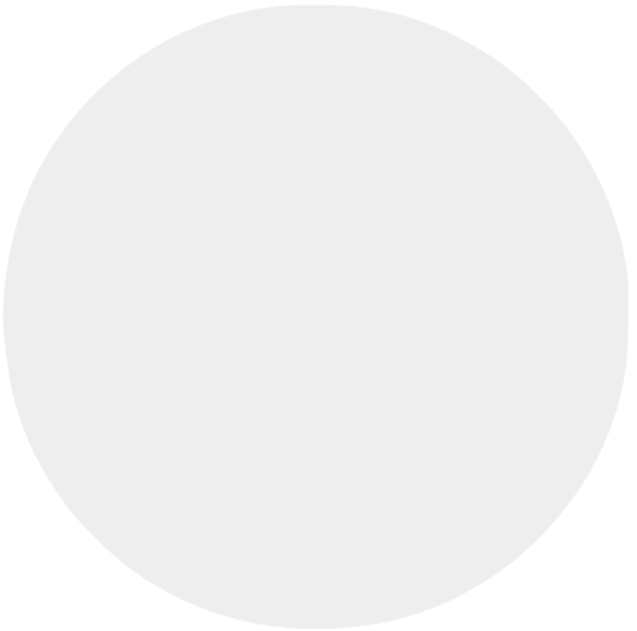 Tell Us About Your Invention 😍
If you've invented something, we have the tools and people necessary to bring your product to the electrical market.
The Staple Shark
Joe Sousa is the President of Capital Power & Communication Ltd and has been in the electrical industry for over 30 years. In 2011 after getting tired of struggling to remove old staples in an efficient manner, he designed the Staple Shark. Which to this day, is still one of Rack-A-Tiers top selling tools.

As the inventor of the Staple Shark as well as a few other gadgets, Joe spends much of his free time wrenching on things in his garage and has even converted two vehicles from gas to all electric drive. One quirky fact about Joe: He doesn't like cheese.
Winnie Industries Magnetic Fasteners
Jonathan Winnie is the inventor of the magnetic bridle ring and specializes in various magnetic fastening solutions. He originally started his own company in 2015 out of his parents' garage. Winnie Industries has been growing quickly ever since, with lots of support from his family. Jonathan enjoys spending quality time (even if it is at the warehouse working) with his wife, Ainsley, and daughter, Betsy.
Bulldog Benders
Vince May – Inventor of the Bulldog Benders, has 30 plus years of electrical experience specializing in commercial power and industrial automation. He is a state certified master electrician and contractor in the state of Kentucky in the U.S., and has been on board with Rack A Tiers since launching the benders in 2012.
4 Reel Brackets
John Lange is the inventor of 4 Reel Brackets. He has been an electrician for 26 years, and like many other electricians, he saw a need for a solution to a common problem. He works with multiple heavy reels of wire, so he invented a way to hold them. His goal was to make a simple, tough, compact solution that anyone can use. The solution is 4 Reel Brackets.
Copper Wire Stripper
Copper Wire Stripper Ltd. is a Canadian manufacturing company established in 2008 by Carlo DiLegge. Through Rack-A-Tiers, Copper Wire Stripper Ltd. offers 3 models of wire strippers to meet the working needs of tradesmen and recyclers. All machines are CSA and UL certified. Our machines are proven safe, efficient, reliable and will maximize the value of your wire. Copper Wire Stripper was awarded most innovative new machine by NECA (National Electrical Contractors Association) in 2011, recognizing the quality and innovation of our machines.
Ferret Inspection Camera
Ferret Tools, headquartered in Auckland New Zealand, is an electronic design technology company led by the Founder & President Andrew Wigney. Andrew is the inventor of the innovative award-winning Ferret range of inspection cameras & cable pulling tools designed to help resolve frustrating visual inspections, cable installations and maintenance problems where visibility and access can be poor.

Andrew and his team have just released three new models. The Ferret Lite, Ferret Pro and the Ferret Plus which incorporate all the award-winning features of the globally recognised original Ferret WiFi model, in addition to being packed with the latest technology and features to choose from. Andrew enjoys taking his dog Charley (a cavoodle) to the office each day as well as relaxing by skydiving!
Interview with an Inventor
Joe Sousa: The Staple Shark
In this interview, Rack-A-Tiers talks with Joe Sousa, inventor of the Staple Shark. His tool is new to the line, having only been available for the last few years. Its main function is to pull out electrical staples, but it also works as a quick square and pry bar. The inventor also has a great sense of humour.
Can you give me a little bit of background about yourself?
I used to repair Foosball tables for a living until the work dried up...ha. No, I've been an electrical contractor since 1998. I've been in the industry since 1991 and so - yeah - 22 years in the trade and 15 years with a business
Describe your role in the electrical industry when you came up with your invention?
The very first time I thought about it — I was actually a 2nd or 3rd year apprentice and thought, "there's gotta be a better way," ha. I was ripping out a bunch of staples on a job with my side cutters or angle pliers, whichever you want to call them. I had the idea to make something to pop staples out for myself. I started noodling with some weird shapes of steel and it just kind of faded away. It was something I thought about every once in a while over the years, and then I finally decided to get serious about it and make something that would actually work and could possibly work.
What was the process like from initial prototype to finished product?
It usually involved some cold beer and tinkering in my garage with different design ideas. The process was kind of painful because not knowing anything how tools are manufactured and different types of steel and that. It took me awhile to realize you can't make tools like that out of mild steel, you need to make something out of hardened steel to get the job done properly.
What was Rack-A-Tiers role in the process?
Lots of feedback. Half-made prototypes I would present to Ken [President of Rack-A-Tiers] he would look over it and say "work on this", "could it do this?" Yeah, just lots of consultations with Ken and the Rack-A-Tiers staff who seem to know the industry quite well. Bouncing information off them and going back to the drawing board and coming up with the finished prototype.
When can we expect your next great invention?
Well, I've got other inventions that are non electrical related. I really enjoy spending my spare time in my garage tinkering with different ideas so it could be anytime, but it might not be an electrical tool.
What task inspired you to come up with your invention and what solution did your invention offer?
Well, that's pretty obvious I think… [Serious Voice] The task was getting something to remove staples in a quick timely manner without using other tools that weren't designed for the job.
What obstacles did you run into while trying to get your invention made?
Money! — Um obstacles… Just getting it right and knowing what's going to work and what's not. Again the mild steel, the first 100 prototypes I made were out of mild steel and they did work but after awhile the steel started to bend and contort and I realized, okay, this isn't going to work, and then a bit of research and realized, well, tool steel is what you gotta use. You need hardened steel. So I'd say the obstacle was just learning about that kind of thing because I didn't know much about manufacturing. Realizing, is this a good idea? Is this something that is going to fl? Is something people will want? Is it worth spending the money on? In retrospect, the tool is doing well so I'm glad I went through with it.
What advice would you give someone with a good idea and a prototype?
Talk to Rack-A-Tiers haha. Run it past them. They know the industry and they'll say we can give it a shot. Ask around, make a bunch and give them away to people that are in the industry. Get them to try it and give you feedback. Ask them to be brutally honest, and by honest I mean downright insulting, because sometimes you got to hear that. Like I said the mild steel thing, one of they guys I gave it to said "I hate it it's bending," and it made me go back to the drawing board and get it right and then the finished product he likes. You got to get people to be honest with you and tell you what they really think and not just be "go-go-go, ra-ra-ra".
That concludes my interview, thanks for taking time out of your day for me.
Inventor's Corner on Youtube
Driller's Dust Bowl-The "Big" Sale
Here's a fun short story about what Dave & Dave did after their first 'big' sale of their now-famous Driller's Dust Bowl invention
Ferret Wifi – Inspection Camera and Cable Pulling Tool
We sat down with Andrew Wigney, inventor of the multi-award-winning Ferret WiFi inspection camera and cable pulling tool. Andrew shares where he drew his inspiration from for the Ferret Wifi, while offering some great advice for any future inventors!
See more Inventor's Corner videos in our YouTube Playlist
Tell Us About Your Invention
If you've invented something, we have the tools and people necessary to bring your product to the electrical market.
Depending on the production status of your product or idea, we may ask you to get a non-disclosure agreement in place. Though you must fill something into each field of the form below, feel free to withhold details until we can get non-disclosure agreements in place.
To get the ball rolling, just fill out this form with your contact information and some basic information about your product. Someone will be in touch with you soon.