Blog
Why You Need These Super Strong Van Magnets
Sean Jones
Posted on 2nd March 2023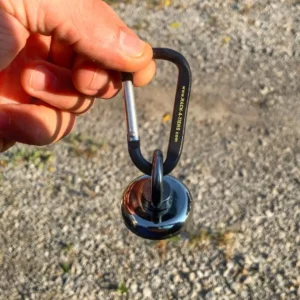 Anyone who drives around a lot, whether it's for personal or professional reasons, can admit that their vehicle gets dirty from time to time. Electricians and handymen would be the first to admit it's easy for their van or utility truck to become cluttered with stuff. Everything from tools and wire to heavy equipment and tool belts has to fit neatly in one place. As you travel from one jobsite to the next, you might find the Rack-A-Tiers Van Magnets helpful.
From long-nose pliers, nut drivers, and voltage meters to electrical tape and channel locks, electricians carry around a lot of stuff. That's why Rack-A-Tiers came up with van magnets to help you keep it all organized.
30 Items
The average electrician carries around 30 items from one job to the next. This doesn't mean you'll use, or even need, all 30 tools/pieces of equipment at each job. However, it does mean that electricians like to come prepared for whatever the job might require. The number 30 represents the average number of tools most electricians take in to a job. That doesn't even count the stuff still in the van.
With so many tools and pieces of equipment to transport, keeping it all organized can make a big difference in your day. Not only will your van look more tidy and professional, but you'll  locate the items you need instantly.
How strong are they?

Our van magnets are simple tools to help you better organize your work vehicle. The magnets are all available for individual purchase, and come in three different weight ratings to suite all your needs. Those weight ratings include 10lbs, 25lbs, and 50 lbs. This means there's a magnet for all of the equipment in your vehicle! Buy just one to hang your tool bag or belt. Grab just a handful to organize your tools, or go crazy and fill the back of your vehicle with van magnets of varying sizes.
Each van magnet has a strong magnet inside a metal housing. They have a sturdy metal eyelet designed to help carry the weight of your tools, wire, and other equipment. Each individual van magnet includes a carabiner to easily clip items on and off the eyelets for quick access.
Check out @sparky_izzy doing a weight test with his van magnets here!
Is this the best way to organize your van?
Rack-A-Tiers van magnets are designed for one simple function: organization. A well-organized van makes your job easier, and allows you to move from one job to the next with less hassle.
At the end of the day, it's all about making life easier. You can just toss your tools in the back of the van, or you can use Rack-A-Tiers Van Magnets to give each tool a proper home.
Buy Van Magnets from Rack-A-Tiers