Blog
Pull Wire Through Ceiling Grids-The StingRay
Abraham
Posted on 6th March 2023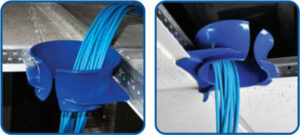 This week we are going to back to one of my favorite topics, pulling. In the past I have talked about several wire pulling guides or tools to help you pull every thing from heavy cables to light gauge wires but this new little jewel of a wire pulling guide is just to good not give it its own write up.
It is mainly designed for those of us that do commercial electrical work but for some in residential it will also come in handy. It is The Sting Ray.
The Sting Ray-Wire Pulling Guide
Pulling wires and communication cables into drop ceilings has always been a bit of a pain. The metal grid work is bad to grab and skin insulation or damage sensitive com. Wires and if you mess up and bend or twist the metal some clients aren't very happy. Remember my piece on the importance of a customer mind set.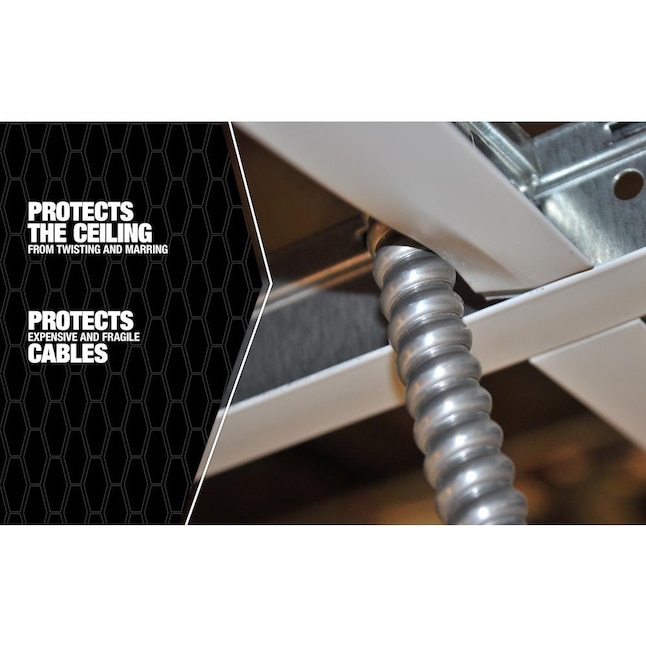 In the past I would place a couple of pieces of Duct Tape over the framework to help protect the wires but it tends to mare the ceiling panels and again creates unsatisfied customers. That was before I found The Stingray wire pulling guide.
The Stingray is another KISS simple device. It snaps onto the frame work of any standard 1 inch drop ceiling grid and gives you a slick as glass chase to pull your wires and cables through. It won't damage the grid or mar the tiles and makes it virtually impossible to damage the wires.
When your finished just snap it off the grid replace the ceiling tile and no muss, no fuss. It couldn't be simpler to use.
As is usual with products from Rack A Tiers, it gets even better. They had the foresight to not make this chase a closed loop. It has a cut out in the ring making it easy to slip new wires in or to remove wires when you're done with them; all without having to disturb the any other wires you may be pulling. In fact multiple people can all pull through a single Stingray at one time.
Check out @jvincentelectrical demoing the Sting Ray here:
Conclusion
If you do commercial wiring, run communication cables or wire alarm systems this wire pulling guide will save you all kinds of stress and head aches. You'll never have to worry about damaged wires or ceilings again. You'll work more relaxed with less effort and your clients will be happier and send you more work. That is a win, win, win my friend; especially when you see how reasonable priced they are.
Until next time, keep the coffee hot, the beer cold and check us out at @rackatierstools on TikTok and Instagram while you're at it.
Buy the Sting Ray from Rack-A-Tiers